The Big Jewcy: Derek Blasberg – Fashion God
Fashion writer/editor Derek Blasberg isn't even 30 and he's already a legend. Now he's a Big Jewcy. Read More
By Carrie Goldberg / June 1, 2011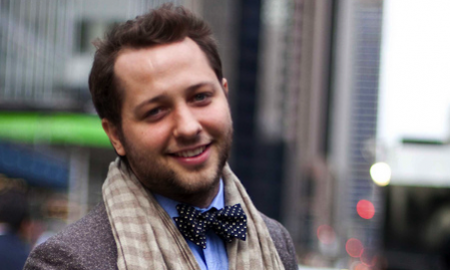 Jewcy loves trees! Please don't print!
Imagine a young Jew from St. Louis makes it to the big city, but then this happens: said Jewntelman completes not one but two degrees from New York University (while heading up their well-known newspaper, The Washington Square News) and goes on to become the editor of VMAN, Senior Special Projects Editor at VMagazine, Editor At-Large for Harper's Bazaar and the author of The New York Times best-selling style guide, Classy: Exceptional Advice for the Extremely Modern Lady. Derek Blasberg, who I am proud to say graduated from my alma mater, entered my life through the pages of my favorite magazines. While I could have caught a glimpse of him on campus during my prospective students weekend, I now only see him in the flesh during fashion week and at work events. At said events, I sip my cocktail in the background in awe of my surroundings while he sits front row or walks the red carpet arm in arm with the various top models, editors and photographers who I consider icons and he considers friends. Turns out, all the party coverage and gallivanting around town with models was childsplay for Blasberg – in the past year he has not only penned the Harper's Bazaar interview spectacular with Lady Gaga but has toured the country to promote the best-seller that placed his pretty punim on the front of The New York Times Style Section. Anyone whose name sits next to the likes of Bill Cunningham and Lady Gaga and has events hosted for him by the Oprah endorsed Nate Berkus has my stamp of approval and is more than deserving of a slot on this year's Big Jewcy.
Dear Derek,
You know you're a big shot when not only have the fashion and literary communities embraced you, but the snarky Jewish community has too. Mazal Tov on your many accomplishments – especially your making it onto this year's Big Jewcy.