The Big Jewcy: Killing My Lobster – SF's Sketch Comedy Royalty
To say "Killing My Lobster is a San Francisco sketch comedy group" is like saying "Jesus Christ was a carpenter who died young" – true, but not the whole story. Read More
By Adam Lustick / June 3, 2011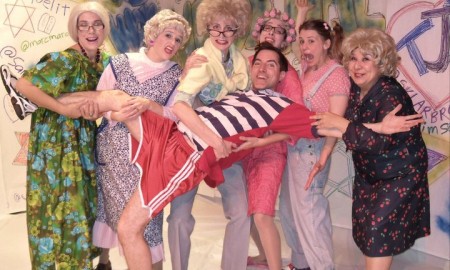 Jewcy loves trees! Please don't print!
To say "Killing My Lobster is a San Francisco sketch comedy group" is like saying "Jesus Christ was a carpenter who died young" – true, but not the whole story.  Since the group's inception in 1997, KML has produced over 30 original comedy shows and earned the title of Best Comedy Group by SF Weekly, churned out a steady stream of video content hilariously lampooning Bay Area culture and beyond, and have even branched out into the world of legit theater, winning awards for their 2006 production of Peter Sinn Nachtrieb's Hunter Gatherers.
On June 25th, KML will collaborate with other Bay Area writers, performers and filmmakers to present an entire evening of sketch comedy created in just 50 hours. And on September 22nd, they'll debut their brand new sketch show, "Killing My Lobster Conquers The Galaxy". A veritable Bay Area institution, Killing My Lobster has been killing the game.