The Big Jewcy: Rose Surnow – "9 Feet Tall And 6 Pounds" Of Hilarious
LA-native who is self-described as "9 feet tall and 6 pounds", Rose Surnow is a funny lady on the rise. Read More
By Adam Lustick / June 7, 2011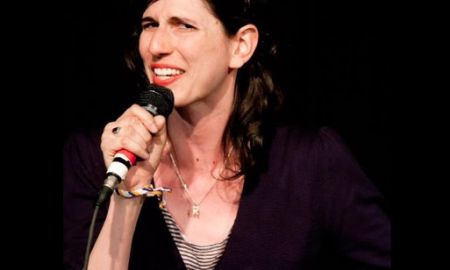 Jewcy loves trees! Please don't print!
LA-native who is self-described as "9 feet tall and 6 pounds", Rose Surnow is a funny lady on the rise. With her propensity for self-deprecation, she's the more charming version of your awkward next door neighbor. The third Monday of every month, Rose hosts a stand-up show called Smooth Moves at Bruar Falls in Williamsburg that attracts some of the best comics in town.
Rose has also written and starred in some hilarious videos that highlight her delightful weirdness and can most aptly be described as "funny" and "on the internet."  Get to know her before she's a zillionaire.