The Ira Glass Infatuation Post/ This American Life Review: A House Divided
If every cliche had the TAL treatment, it could be revived. Seemingly nonsequitor acts on the political, corporeal, and dysfunctional familial come together under the trope, "A house divided cannot stand." Read More
By Bambi Shlomovich / June 29, 2011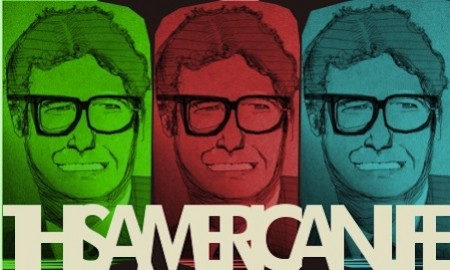 Jewcy loves trees! Please don't print!
If every cliche had the TAL treatment, it could be revived. Seemingly nonsequitor acts on the political, corporeal, and dysfunctional familial come together under the trope, "A house divided cannot stand."
Act 1: Where's the Wisconsin that we knew?
It started with Gov. Scott Walker, yeah, that maven who threw off organized labor, the education system and lately has cancelled funding for Planned Parenthood. Whatever your sway, he and his bosom buddies have made such a fuss on all fronts that they've unwittingly forced constituents into actually forming opinions and taking sides beyond the cheddar-like homogenous moderacy, now as lumpy as its curds. Ben Calhoun hits up his Wisconsin roots to see the previously-moderate/ asleep politics now inflicted with "an anger that's infected the entire state." So much so that six officials face recall elections in the middle of their terms. Never thought I'd say it, but go Packs!
The moderate outlook is not altogether dead, however, working to temper dissent admirably: Said one constituent looking to get Julie Lassa recalled, "I don't dislike her, I think she's a good mom." While hecklers and hate mail are also employed, taking the brats out of their mouths long enough to yell a "fuck you" at the other side, that they are choosing a voice over neighborliness is so refreshingly unmidwestern of them.
I mean, somebody even bikelocked his head to the senate house. Calhoun beautifully sums up, "In a black in white world, the Jim Halperin's of the world who like grey, they become outcasts."
The divided house, however, can indeed stand–it's called a split level. Although the Wisconsin scowl is a new phenomenon in the cheese mongering species, perhaps it is a healthy evolution for the newly rocky political terrain of 2011 where you have to kick the ass of a Blago or two to preserve democracy.
Act 2: I can't be in a prayer position naked for two weeks
Julian McCullough is pretty hilarious, and I'd maybe vote for his honest ass. He tells the story of warfare of the organs in an uninsured man.
Act 3: Have you been at your fathers? You wreak of franks and beans
They are divorced and yet living together, an upper west side couple fallen apart yet living in the worst kind of sin, breaking up within their divorce. Sort of hot in the Woody Allen sense: the most romantic setups are the failed ones.