The Ira Glass Man-Fatuation Post: Father's Day
Loosen up your heartstrings for this week's This American Life recap. Read More
By Jon Reiss / June 22, 2011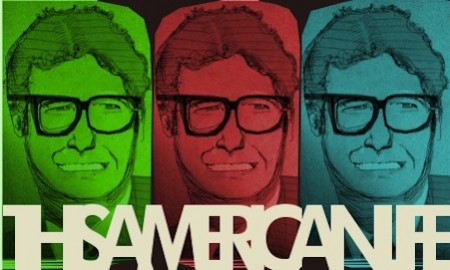 Jewcy loves trees! Please don't print!
On the subject of Father's Day, sentimentality becomes stock; but that doesn't mean producing a good Father's Day episode of TAL is a given.  Nonetheless, the guys and gals at Château Glass pumped out by far one of their finest episodes of the year with this week's daddy themed diddy.  In life, as in entertainment, it's always interesting to see what manages to get us in the gut, and what does not.  So loosen up your heartstrings for this week's This American Life recap.
In this week's intro, a daughter describes her overly worried father's behavior as she prepares to move to New York City.  Throughout her life, said dad always tried to protect his daughter in the most irritating ways, but when she opens a "survival kit" that he made for her in case of a terrorist attack, suddenly she realizes how much love was behind her dad's anxiety all along.  She reads a note he's written to her in case of a catastrophic event.  It's sort of a "sorry about the apocalypse, I love you, goodbye," type of letter and it reminds us all how it can take a moment of fragility for it to become clear how we really feel about the people we're close to.
Some people simply don't understand the work of Jewish comedy ninja Michael Ian Black.  Personally, whether it Stella, Michael and Michael Have Issues, Viva Variety or The State, I see him as an Andy Kaufman-esque genius that my true soul mate would have to appreciate in order for it to work out between us.  However, in his story about the death of his father, as compared to his own experiences as a father, Ian Black cracks only two jokes.  The first is about his mother eating "lesbian cereal" and the second reveals that his daughter is his favorite, which serve as much needed comedy relief in a story that ended up being so heartbreaking.  It is almost an explanation for man we've come to know as the inscrutable Michael Ian Black.  This was one of the best TAL bits of the year and a good reminder that it's okay to cry even if you're dad – often.
In Act II we meet Naomi, whose dad is an immigrant, old country style Jew who probably reminds many of us Jewcy readers of our dads or granddads.  Naomi's dad, Shaul can be rough, quick to argue about petty things, and unlikely to express his affection for his daughter.  That is, until a rabbi instructs Shaul to begin a program in which he will call Naomi every day to tell her that he loves her.  All in all this story reminded me that, even if an act is contrived, or done for not quite the right reasons, if it's in the name of something we know is right, like improving our relationships with those we love, it can be absolutely worthwhile.
In act three a daughter finds out that her dad's quirks are all lifted from the Steve Martin film, The Jerk.  She feels betrayed and he's all, "What's the big fuss?"  This is a total dad move.  I'm pretty sure everyone my dad's jokes are lifted from The Odd Couple, or some TV show that would not hold up in today's comedy climate.
Finally we check in with a stay-at-home-dad who does everything he can to tailor the world around him to perfectly cater to his child.  It's hard not to think "What an asshole" at certain moments during this story.  It's even harder not to appreciate how willing he is, for his kids, to be such an asshole.
The end quip about Tory Malatia was lifted from Michael Ian Black's "favorite kid" joke from Act I and it was terribly unfunny, even for this bit.  However, the episode as a whole is a must listen for anyone in need of a reminder, why Father's Day is worth making the trip home for.