The Jews of New Mexico, a Century Ago
As New Mexico commemorates 100 years of statehood, one writer celebrates the role her family played in creating a Jewish community there. Read More
By Jewcy Staff / March 7, 2012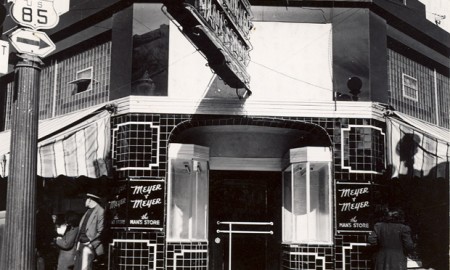 Jewcy loves trees! Please don't print!
Today in
Tablet Magazine
, Naomi Sandweiss commemorates New Mexico's 100 years of statehood by paying tribute to her great-uncle and great-aunt, who helped create a Jewish community there. She
writes
:
Along with other recently arrived Jews from Eastern and Central Europe, the soft-spoken couple began to organize religious services in living rooms and rented halls. In 1921, David Meyer was one of five men to charter Albuquerque's second synagogue, Congregation B'nai Israel. Without a building or funds to hire a rabbi, B'nai Israel relied on laypeople to lead services. Annie helped to found the Ladies Auxiliary, an enthusiastic group of women who organized rummage sales and fundraisers featuring high-profile performers, such as Ella Fitzgerald and Duke Ellington. (Luckily, Albuquerque was on the main East-West train line.) Dedicated to serving kosher meals at congregational events, Annie and other Auxiliary members prepared home-cooked kosher dishes, schlepping them to a rented hall, month after month.
Land of Enchantment [Tablet Magazine]