The Ira Glass Infatuation Post/ This American Life Review: Original Recipe
Coca Cola's ongoing secrecy about their exact recipe has gone on for more years than there are gallons of sugar in a can of the stuff. However, in this very special act, Original Recipe, Ira goes Glasnost on their ass and gives the people what is theirs. Read More
By Bambi Shlomovich / February 16, 2011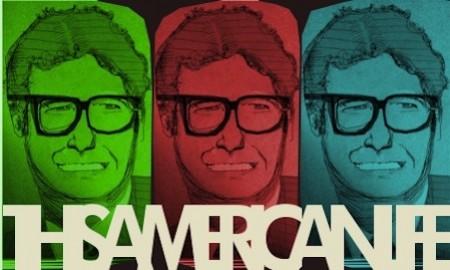 Jewcy loves trees! Please don't print!
Act 1: And it's been decocainized there since 1903.
Coca Cola's ongoing secrecy about their exact recipe has gone on for more years than there are gallons of sugar in a can of the stuff. However, in this very special act, Original Recipe, Ira goes Glasnost on their ass and gives the people what is theirs. Dubbing the flavor concoction Merchandise 7x, sneaky grandaddy Pemberton did God's (Freud's) work in spreading cocaine's pride across this great land in the secret sauce. So what if prohibition meant no more of his original wine-cocaine-caffeine swill? "So he kept the two other ingredients, the cocaine and the caffeine, people love those, but when you mix the cocaine and the caffeine together, they're bitter, so he pours in a ton of sugar to cut the bitterness, and voila, Coca Cola. Pemberton called it his temperance drink."
From Pemberton's hand to our ears (by way of several druggist, inventor, and widow hands over 133 years), and with the assurance of Mark Pendergrast's research, Ira reads a recipe found conspicuously hanging out in a 1979 news clipping that we are fairly confident had some relation to, if not today's, Pemberton's original spritz. File away Ira's recipe card for your collection, in case you come across some decocainized coca in Jersey.
This act is grand because it is the perfect cocktail: one part TAL, one part Mythbusters, one part experimental consumption. After easily buying cocaine products online, they set out to make the recipe with the folks at Jones Soda (whose work with Ira now pardons their shameful retiring of a fine chocolate soda).
"I have this feeling like I'm going to drop acid right now," confesses Ira, made vulnerable by the lifemilk before him, which, after turning to an Orange County flavoring company to turn down the orange in the recipe, was as good as any President's Choice cola knockoff on the market, it sounded.
Coca Cola's Glavlit toned down the certaintly of the act: "Could it be a precursor? Yeah. But is it the one that went to market? Probably not."
"That tastes like my childhood," said one taste tester, whose nostalgic heart could never love the wannabe soda more than her corn syrup teddy bear.
Act 2: MM shall never discuss nor reveal to any persons the specifics of the said relationship between her and JFK
This is the story of John Reznikoff, a document expert and artifact collector, whose eyes turned into diamonds when Lex Cusack sang Happy Birthday, Mister President to him. Cusack turns out to be a better actor than John and Joan, fooling even himself as he presented the possible proof of the relationship between Marilyn and John. Doc experts, vet status, and even Seymour Hersh seem on board with this new reality. Yet again, journalism paves the way of investigative truth-telling as Cusack's appearance on Peter Jennings' hot seat uses typography (Prestige Pica Selectric, "which didn't exist until the early 1970s") and other chronological clues to expose his lies. Meanwhile, Reznikoff retains his seat in lala land beachside, unable to comprehend that he had been duped. "If he was this military hero, in my mind, these can't possibly be non-authentic." That this was a career-making find, complimented with the trickster's claim to army status, and add to that his self-confidence as a researcher, Reznikoff narcissistically shifted conflict to the outside world, claiming the makings of a Kennedy conspiracy. Could be, and reporter Jake Halpern suggests that listeners try to empathize:
"Before you scream to yourself, how could he be so stupid, consider that Jon's realization about Lex meant dismantling everything he understood about himself. John's entire career was based on knowing the real thing when he saw it…so while it may sound crazy that he believe that Lex was MI5,  it made even less sense that John was a sucker."
An ongoing trend in recent or perhaps all TAL episodes, which suggests that it is part of the episodic formula, is the point at which this American realizes that his perceptions of reality have gone unquestioned for too long. Whether he's Reznikoff, or she is a woman of mystery who must reevaluate her life's work after banking on a CIA fantasy career, falling asleep at the wheel generally results in a wake up call that becomes the pinnacle of the act. This sort of runs parallel with the fundamental ethos of public radio, to suggest alertness with one's own life and in the external world.