JDub Is The Selector: New Orleans Beat Box
New Orleans bounce, Klezmer, Hip hop, and Balkan DJ crew, Gypsyphonic Disco drop a new mix. Read More
By Aaron Bisman / November 1, 2010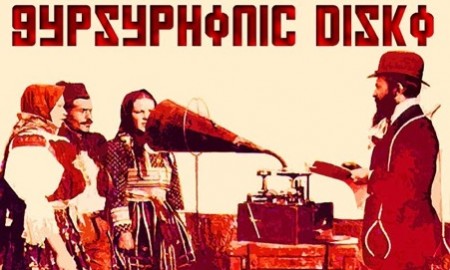 Jewcy loves trees! Please don't print!
NOLA-Phonic Vol. 1 Mixtape (free!)
Galactic is a nasty funk band from New Orleans who boast members that founded the New Orleans Klezmer All Stars among their ranks. (They also do a sick job covering Balkan Beat Box songs.)
This weekend, saxophonist Ben Ellman dropped this mixtape with his DJ crew, Gypsyphonic Disco. It's a mix of New Orleans bounce, Klezmer, Hip hop, and Balkan music.  Hosted by Chali2na, the mixtape features exclusive verses by Juvenile, Gift of Gab, Lateef the Truthspeaker, and Big Freedia; head to head with tracks by Fanfare Ciocarlia, Amsterdam Klezmer Band, and yes, Balkan Beat Box.
I've listen to a lot of Balkan/Gypsy "mash up" type tracks, but this definitely has something special. The New Orleans sounds leave their mark, giving NYC's Bulgarian Bar a run for its money.