When 'Sister Wives' Met 'The Red Tent'
TLC's Sister Wives is sort of a real-life version of the late HBO hit Big Love: a man named Kody Brown adds a fourth wife to his polygamous marriage and copes with legal challenges to his family. Read More
By Lilit Marcus / November 8, 2011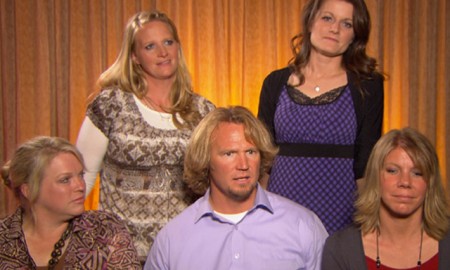 Jewcy loves trees! Please don't print!
TLC's Sister Wives is sort of a real-life version of the late HBO hit Big Love: a man named Kody Brown adds a fourth wife to his polygamous marriage and copes with legal challenges to his family. This year, the Browns moved from Utah to the promised land of Las Vegas and announced that fourth wife Robyn is pregnant. But I can't stop thinking about how the four wives of Kody remind me of the four wives of the Biblical Jacob – particularly the version of the wives as presented in Anita Diamant's classic feminist novel The Red Tent.
Read the rest of this article at Faith Goes Pop.