Writing Letters To Sarah Silverman (Then Writing More Letters To Sarah Silverman)
Two letters to Sarah Silverman help prove two of our theories. Read More
By Jason Diamond / November 30, 2011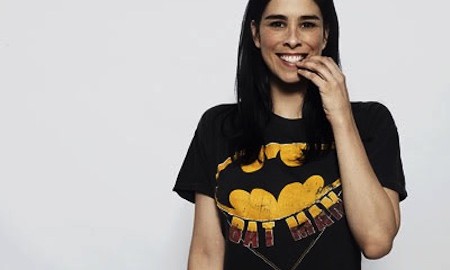 Jewcy loves trees! Please don't print!
In case you weren't keeping score, Liel Leibowitz wrote a letter to Sarah Silverman documenting his disappointments with her.  Then Rachel Shukert wrote another letter to Silverman, rebutting what Leibowitz said (hence the name of the column, "The Rebutter"), adding:
"I would like to see you stake out brave new territory. Unlike him [Leibowitz], however, this is not because you have anything to prove."
You will come away with two opinions after reading these letters, but what Leibowitz and Shukert ultimately do is prove my theories that Jews really care about a lot about Sarah Silverman, and that nobody likes Whitney Cummings, but somebody is willing to pay her millions of dollars to create terrible television shows.