Yes, Even Solomon Burke Had Jewish Roots
Solomon Burke, one of the great soul singers from the 60's, died on Monday from natural causes in Amsterdam. Burke was a major musical innovator, mixing blues, soul and gospel with his own personal flourishes at a time when rock … Read More
By Alex Eidman / October 13, 2010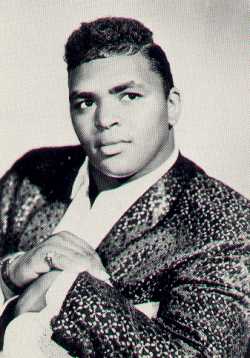 Solomon Burke, one of the great soul singers from the 60's, died on Monday from natural causes in Amsterdam. Burke was a major musical innovator, mixing blues, soul and gospel with his own personal flourishes at a time when rock n' roll was in its infant stages.  And according to this Rolling Stone article, Burke had plenty of Jewish influence growing up, as he was raised by a black Jewish stepfather, who worked in a kosher butcher shop.  Said Burke of his step-father: "He was a treasure, he loved me as his own, taught me that God didn't put no 'step' in 'child'. God loves us all equally."
Little known fact: Burke also filled his room with Kussevitsky and Yossele Rosenblatt tapes and taught him how to make a perfect cholent.
Seriously though, go pick up a copy of his Grammy-winning 2002 album Don't Give Up on Me. Burke covers Van Morrison, Dylan, Elvis Costello and Tom Waits and manages to outshine the originals, thework of a true goen (Yiddish word for genius).
Rest in piece Solomon.