Yiderati Book Picks: "Please Take Me off the Guest List" by Nick Zinner, Zachary Lipez, and Stacy Wakefield
Sometimes you find books that are the total package: great writing, beautiful design, and great photos. But please keep in mind that trifecta is a rare thing in this day and age. The trio behind Please Take Me off the … Read More
By The Notorious Avi / September 20, 2010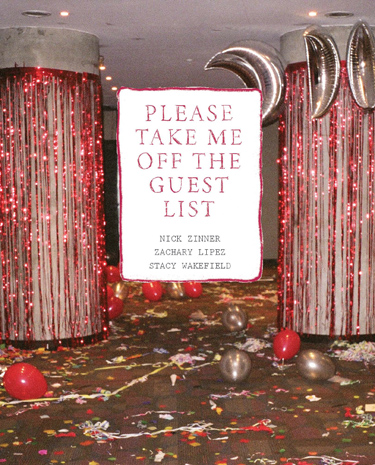 Sometimes you find books that are the total package: great writing, beautiful design, and great photos. But please keep in mind that trifecta is a rare thing in this day and age.
The trio behind Please Take Me off the Guest List (Akashic), made it look easy, and I can't find any faults with the book they're about to put out.
The essays of (Big Jewcy alumni) Zachary Lipez are some of the clearest, most beautifully written accounts of crawling through the gutter of post 9/11 Brooklyn that I've read; Nick Zinner (of the band Yeah Yeah Yeahs) is as natural of a photographer as he is a guitar innovator, and Stacy Wakefield has an eye for design that is second to none.
At 150 pages, The whole package is a document of how to live life the wrong way, but making it look oh so right.