Zero Bridge: Rough Kashmir
Born to a Jewish mother who met his father while a tourist in Kashmir, Zero Bridge is Tariq Tapa's reflections on a world a he visited during the summers as a child. Read More
By Jon Reiss / March 1, 2011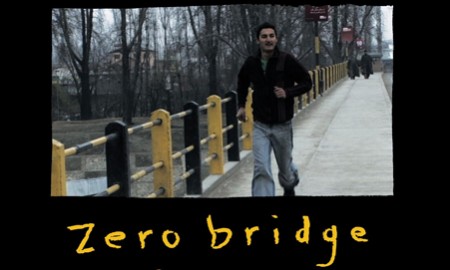 Jewcy loves trees! Please don't print!
Zero Bridge is a labor of love by writer/director, Tariq Tapa which takes place in the Indian controlled city of Srinagar, Kashmir.  The film revolves around the life of a young pickpocket who lives with his abusive and controlling uncle and earns extra cash doing his friends' homework.  One day he comes into contact with a young woman and quickly remembers her as one of his victims.  He soon learns about how her plans to move to the US were foiled when her passport was stolen; leaving him both wracked guilt, and smitten.
The film was made with Tapa performing all tasks under the filmmaker umbrella and using all non-actors from Kashmir.  Born to a Jewish mother who met his father while a tourist in Kashmir, Zero Bridge is Tapa's reflections on a world a he visited during the summers as a child.  The Kashmir portrayed in Zero Bridge is gritty and rough.  The film opens with the lead character standing on the bridge for which the film is named.  After a moment of pacing back and forth, an armed police officer in civilians clothes tells him he can't stand on the bridge, and threatens violence.  The rest of film follows suit, portraying Srinagar as a police state, not unlike the one portrayed in MIA's crazy "Born Free" video.  However, there's lightness in the early shots wherein we watch the young man mastering the art of pocket picking and later as he falls in love with his victim.  Overall, this is a harsh film with some notable moments, and an interesting rendition of a classic type of love story.