7-Eleven Coke Slurpees! (Are Kosher)
7-Eleven famously offers free slurpees on 7/11, providing a complimentary brain freeze in this summer scorcher. Frosty, free and kosher? A shvitzy girl's dream! Read More
By Merisa Fink / July 12, 2011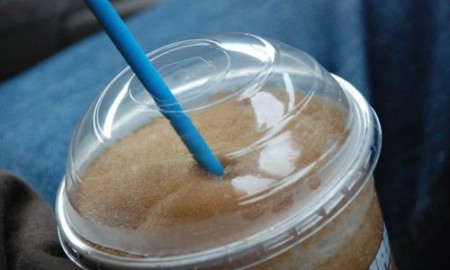 Jewcy loves trees! Please don't print!
7-Eleven famously offers free slurpees on 7/11, providing a complimentary brain freeze in this summer scorcher.  Frosty, free and kosher?  A shvitzy girl's dream!  The promotion on the company's website touted "Free Slurpees – Today Only – While Supplies Last."  You can imagine some customers' dismay when they saw this sign on the door!
Although the slurpee machines were still well stocked and churning away, customers at certain locations arrived for their frosty freebie happy hour only to be charged for the slurpees, abruptly told "no free slurpees after 5:00."  Blaspheme!  One blue aussie maideleh sadly shuffled her way to the slurpee machines in defeat, lamenting "I guess I have to pay for my slurpee tonight."  Her only recourse: to wait until next year on 7/11, or, as she cleverly pointed out, "go to Australia where they list the month first." According to our calculations, that's only 119 days away!