Mile End I Love You, but Your Canadian Bagels are Freaking Me Out
Once I go to a restaurant three times in a month, I'm officially obsessed; I've got my favorite items on the menu, and I know the right time to get there to avoid the crowds.  I become a "regular." Right … Read More
By Jason Diamond / April 19, 2010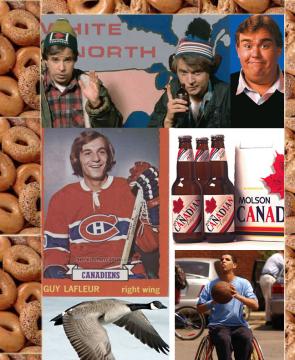 Once I go to a restaurant three times in a month, I'm officially obsessed; I've got my favorite items on the menu, and I know the right time to get there to avoid the crowds.  I become a "regular." Right now I'm obsessed with Mile End Delicatessen in Brooklyn, especially since I interviewed owner Noah Bernamoff last month.  Their brisket is the greatest thing since, well, sliced brisket, and I plan on eating one of everything on their menu.  Yet, I'm feeling conflicted about the bagels they have shipped directly from St. Viateur Bakery in Montreal.  How good are they? I bought a bag and made the following notes:
The Montreal bagel is sweeter than the New York bagel.  The sesame and poppy bagels are seeded all over — not just on one side.  This makes me happy for reasons I can't quite put into words.
The New York bagel is better with "the works."  The slimmer Montreal bagel gets lost under a pile of lox, cream cheese, tomato, onions and capers.
The Montreal bagels I've eaten in Brooklyn were shipped; therefore, they weren't fresh.  Was that a factor?
I've been to Montreal several times and never eaten a bagel there.
After eating one of these bagels as a late night snack, I watched the Washington Capitals vs. Montreal Canadians game.  Normally I'd be loudly expressing my hatred of The Habs (for you non-hockey fans, that's the nickname for Montreal's legendary team) and rooting for "my boy" Alexander Ovechkin.  Instead, I found myself realizing that Alex the Great is an incredibly dirty player and I hope Montreal pulls off another first round upset again this year.