The Boozy Jew: Drinking Alone On Christmas
Whether you start drinking before or after the Chinese food, we've got a roundup of what tastes good this holiday season. Read More
By Adam Teeter / December 24, 2010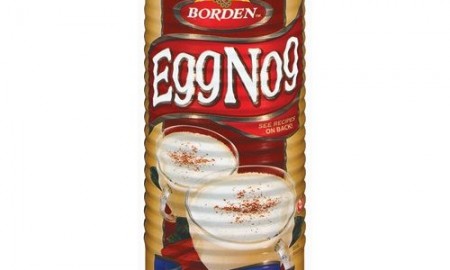 Jewcy loves trees! Please don't print!
I've never been a fan of eggnog, as I've always assumed it's milky consistency would somehow react poorly with my weak Jewish tummy. Unfortunately, I always assumed this was the only thing goys drank around this time of year, so I never thought, boozy Jew-wise, that Christmas was that exciting of a drinking holiday.  New Years on the other hand is like the super bowl for the Boozy Jew (that column coming next week) but Christmas, well, it's just sort of boring alcohol-wise.
But fellow readers, I was mistaken.  If you know where to look there's actually a cornucopia of incredible libations to drink as we sit at home, feeling somewhat left out that we have no presents to open under a tree.
One of my favorite things to drink during this time of year is a Winter Warmer, a malty, sweet beer that usually has a full body and is nicely high in alcohol, the perfect libation for a cold winters day.  Usually dark in color, with a well formed head, two or three pints of these are really all you need.  This is not a beer to chug in front of the TV while watching football.  It's a beer to casually sip, converse with friends and enjoy as the alcohol slowly takes it effect.
Although I am a fan of Winter Warmers, I am definitely picky about the ones I will drink, as many craft brewers tend to add too much spice and flavorings.  Below are the warmers I prefer:
Sweetwater Festive Ale – Sweetwater Brewing Company, Atlanta, GA
Rogue Mogul Madness – Rogu Brewery, Portland, OR
Slyfox Christmas Ale – Slyfox, Phoenixville, PA
Winter Hook Winter Ale – Redhook Ale Brewery, WA