The Boozy Jew: Pumpkin Ales
It's fall, which means crisp air, football, leaves changing and a bunch of yokels running around going ape shit for pumpkin beer.  Let the Boozy Jew go on record, I hate pumpkin beer.  Don't get me wrong, I love pumpkin, … Read More
By Adam Teeter / October 27, 2010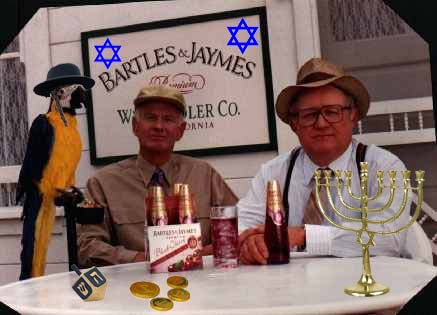 It's fall, which means crisp air, football, leaves changing and a bunch of yokels running around going ape shit for pumpkin beer.  Let the Boozy Jew go on record, I hate pumpkin beer.  Don't get me wrong, I love pumpkin, I'm pretty much a zen god at carving a Jack-o-lantern and there's nothing I love more than a slice of Pumpkin pie or Pumpkin ravioli, but this pumpkin beer shit has to go.
Every fall it's the same old thing, ever microbrewery releases their fall beer, and 50% of the time, it's pumpkin.  Even Sam Adams and Blue Moon, which is owned by Coors, make Pumpkin beers.  How much less creative can you get?  "Hey everyone it's fall, yippee! I thought I'd drink a beer to go with the season, so of course I chose Pumpkin!  My friends say I am not that original, but what is more synonymous with fall than a Pumpkin?  By the way did you see my toddler's Halloween costume, he's a Pumpkin too, cute right?!"  No, not cute.
The qualities most people associate with pumpkin beer are some of the same flavorings that exist in a Starbucks Pumpkin Latte, if like me, your stomach just turned, you know what I am talking about.  Most of these beers have heavy flavorings of cinnamon, nutmeg and usually liquid pumpkin.  In some cases real pumkin chunks are floated into the brew as it cooks, which usually produces the best beer, but overall, it's still not my thing.   The mouthfeel is usually very heavy in Pumpkin beers and overall they have a pretty sweet aftertaste.
For those of you that insist on drinking Pumpkin Ale this fall, go forth, but know you don't have the Boozy Jews blessing.  If you want a great fall drink that's got a hint of sweetness, but is also quintessentially fall, go with a Hard Cider instead.