Anthony Weiner Should Be The First Jewish President
At least based on his performance at the at the Congressional Correspondents' Dinner, the other night — which, I'll admit, probably isn't the best criteria to be Commander in Chief, but it's a start. Read More
By Jason Diamond / April 1, 2011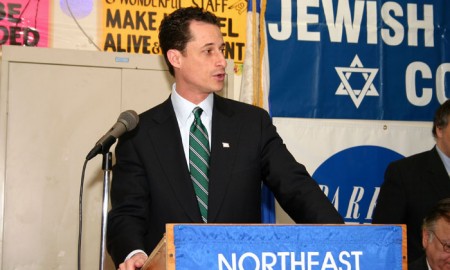 Jewcy loves trees! Please don't print!
At least based on his performance at the at the Congressional Correspondents' Dinner, the other night — which, I'll admit, probably isn't the best criteria to be Commander in Chief, but it's a start.  But he's officially surpassed Lieberman, Bloomberg, and Eric Cantor (not that I really wanted any of them to be president…)
I'm not sure what he knows about keeping us safe, cutting the deficit, bring jobs back to America, or getting us all to drive electric cars; but for the time being, I'm sold.