Beastie Boys Fight For Your Right Revisited Video Premiere
Hip Hop's Jewish instigators reclaim their rightful place in the spotlight Read More
By Aaron Bisman / April 8, 2011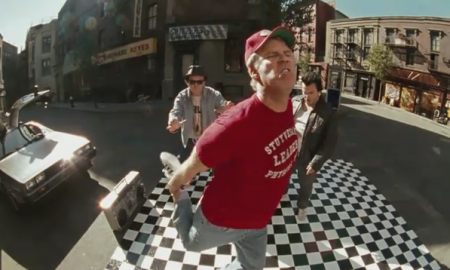 Jewcy loves trees! Please don't print!

Long before Drake and that bearded kid we found at the New School got into the game, The Beastie Boys were the chosen Jews of Hip Hop. It didn't matter that they weren't particularly vocal (or interested) in their Judaism; they could rhyme, knew how to dress and party, hung out with RUN DMC and made out with Madonna; they did whatever they wanted with a confidence few suburban Jews could muster. They were our kings.
Alas, they grew up, and so did we. But they're back in the game with a new album coming out next month, and a related short film called Fight for Your Right Revisited. The 22 minute film features Will Ferrel, Elijah Wood, Jack Black, Will Arnett, and John C. Reilly. Watch the boys get ironic and nostalgic in one fell swoop in this trailer which was just released.