Daily Jewce: 'Animal House' to Become a Musical, Rachel Shukert on 'Smash,' and more
In the news today: seven minutes in heaven with Paul Rudd, Peter Gabriel tells Rush Limbaugh off, Rachel Shukert's 'Smash' recap, and more Read More
By Jewcy Staff / March 6, 2012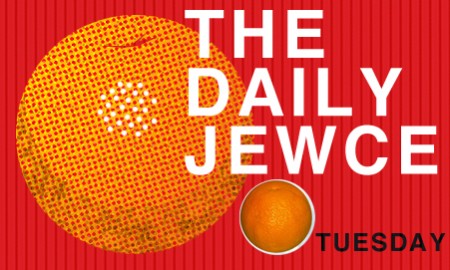 Jewcy loves trees! Please don't print!
• Paul Rudd, we love you more than ever.
• It's happening. Animal House: The Musical.
• Person placing ad in local paper telling women to "please try not to be noticed or heard" during Purim festivities evidently unfamiliar with. the. story. of. Purim.
• Peter Gabriel tells Rush Limbaugh to quit playing Sledgehammer on his show.
• Rachel Shukert's Smash recaps are more entertaining than watching Smash.