Daily Jewce: 'Mein Kampf' to be Published Again in Germany, Sarah Silverman's Nude Scene Prep, and more
In the news today: Visa applications to Kazakhstan up since 'Borat,' Jewish food festivals in the South, and more Read More
By Jewcy Staff / April 25, 2012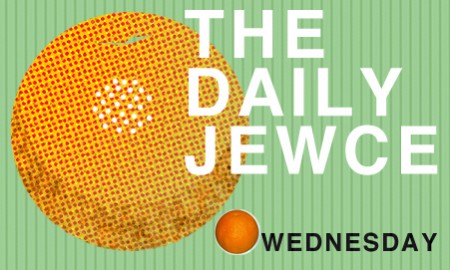 Jewcy loves trees! Please don't print!
• Mein Kampf is being published in Germany for the first time since 1945.
• True story: Visa applications to Kazakhstan have increased since Sacha Baron Cohen's 2006 Borat film.
• Sarah Silverman talks about prepping for her nude scene with Michelle Williams in their new film Take This Waltz.
• Jewish food festivals in the South are growing in popularity, and drawing a lot of visitors after church.
• Watch the Mile End team eat (and drink) their way through Russ & Daughters and Sammy's Roumanian—though we could have done without the music.