Daily Jewce: Bar Refaeli, 50 Shades of Grey, Woody Allen, and More
In the news today: Bar Refaeli loves 50 Shades of Grey, Woody Allen's New Movie, and More Read More
By Jewcy Staff / June 21, 2012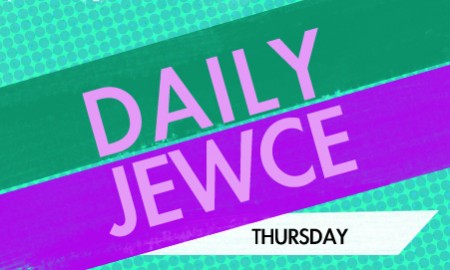 Jewcy loves trees! Please don't print!

• Bar Refaeli has read 50 Shades of Grey and is already on the second volume of this most superlative of literary trilogies.
• The BBC show Episodes had a weird Hebrew snafu.
• NPR dives into the Edouard Vuillard exhibit at the Jewish Museum, which Tablet's Paul Fishbane visited last month.
• Andy Statman, an Orthodox Jewish musician known for his exceptional klezmer music, was awarded the Heritage Fellowship from the National Endowment for the Arts.
• In Newsweek, Sam Tanenhaus visits with Woody Allen. The former Mr. Konigsberg's new film opens this weekend.