Daily Jewce: Barbra Returns to Brooklyn, Dayenu to Joe Biden, and more
In the news today: Breaking down Israel's ban on underweight models, Israel's greatest unknown chef, the chemistry of bagels, and more Read More
By Jewcy Staff / May 9, 2012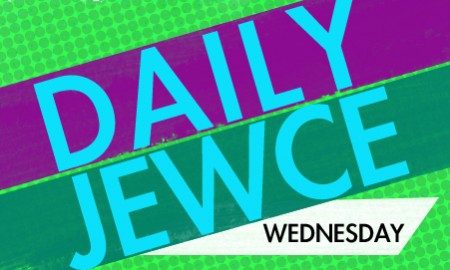 Jewcy loves trees! Please don't print!
• What Israel's new ban on photoshopped and underweight models really means.
• It's official: Barbra Streisand will perform at Brooklyn's Barclays Center in October.
• A moving tribute to the greatest chef in Israel you've never heard of.
• The key to a great bagel? Sodium hydroxide.
• Dayenu, the Joe Biden edition: