Daily Jewce: Curator (and Jewish DILF) Mike D, Simon Doonan Talks to Julie Klausner, and more
In the news today: Mike D of the Beastie Boys to curate L.A. art show, RDJ might be the guy posting comments on gossip sites, and more Read More
By Jewcy Staff / March 13, 2012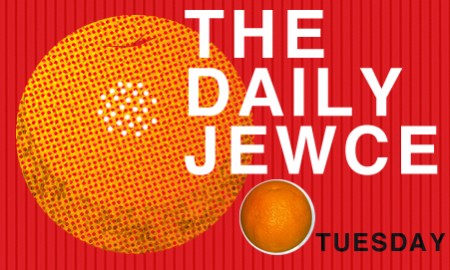 Jewcy loves trees! Please don't print!
• The Beastie Boys' Mike D will curate an art show in Los Angeles featuring the work of New York artists.
• Mike D is also, apparently, a Jewish DILF.
• Former Big Jewcy Julie Klausner talks to Simon Doonan about his new book, Gay Men Don't Get Fat, but is it one of her most Jewish podcasts?
• Steve Brodner gets graphic with Mitt Romney.
• Robert Downey Jr., online celebrity gossiper?