Daily Jewce: Ex-Hasidic Reality Show, Lena Dunham's Jewish Humor, and more
In the news today: Roseanne interviews Sandra Bernhard, pictures from Tavi Gevinson's seder, and more Read More
By Jewcy Staff / April 9, 2012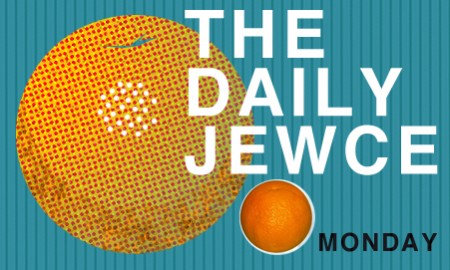 Jewcy loves trees! Please don't print!
• Shunned, otherwise known as Real Ex-Hasids of New York City might be coming to a television near you.
• Hannah [Lena Dunham's character on Girls] "feels like she deserves praise she's not getting while thinking she doesn't deserve anything," Dunham says. "It's the trademark of many Jewish comedians, but it is sort of a new thing to see in a girl that age."
• Scenes from Tavi Gevinson's seder.
• Roseanne Barr interviews Sandra Bernhard, and it is awesome.
• Mike Wallace, the former 60 Minutes correspondent who died Saturday, was a member of Jewish fraternity Zeta Beta Tau at the University of Michigan.