Daily Jewce: Georgina Bloomberg Shops at Target (Just Like You!), Party with ScarJo and Scott Stringer, and more
In the news today: Michael Solomonov discusses his new Philly glatt kosher restaurant, 77-year-old Holocaust survivor runs Jerusalem marathon, Anne Hathaway moves to DUMBO, and more Read More
By Jewcy Staff / March 16, 2012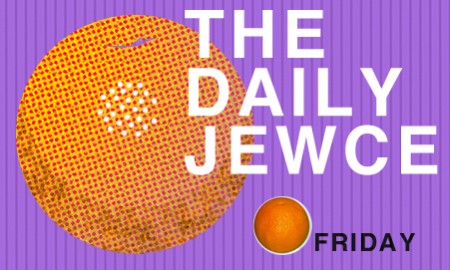 Jewcy loves trees! Please don't print!
• Welcome to DUMBO, Anne Hathaway and Adam Shulman.
• Georgina Bloomberg, daughter of Michael, shops at Target and keeps jewelry from her exes as compensation.
• Party with ScarJo and Manhattan Borough President Scott Stringer for only $50!
• Chef Michael Solomonov talks Citron and Rose, his new Glatt kosher restaurant in Philly.
• Meet Hanoch Shahar, the 77-year-old Holocaust survivor running this year's Jerusalem marathon.