Daily Jewce: Happy National Pig Day, Pastrami Chronicles, 'Top Chef' judge Gail Simmons' Pickle Preference, and More
In the news today: Sen. Orrin Hatch references the hipster-approved double skim latte, El Bloombito writer takes on on lobster rolls and motherhood, and more Read More
By Jewcy Staff / March 1, 2012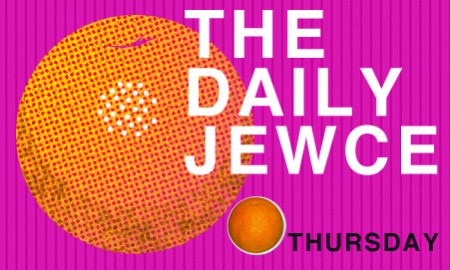 Jewcy loves trees! Please don't print!

• Utah Senator Orrin Hatch calls Obama a hipster while revealing that he knows what a double skim latte is.
• Rachel Figueroa-Levin, of El Bloombito twitter fame, wonders whether to curb her love of bacon and lobster rolls while raising her 15-month old daughter kosher.
• Behold: The Pastrami Dilemma.
• Top Chef judge Gail Simmons likes full sour dill pickles and salt and vinegar chips. We like Gail Simmons.
• Happy National Pig Day!