Daily Jewce: HBO show 'Girls' Influenced by Gilda Radner, Joseph Gordon-Levitt a Young Bruce Willis, and more
In the news today: Jon Lovitz condemns anti-Semitic prank on Twitter, Chelsea Handler makes vibrator joke to Michael Bloomberg, and more Read More
By Jewcy Staff / April 13, 2012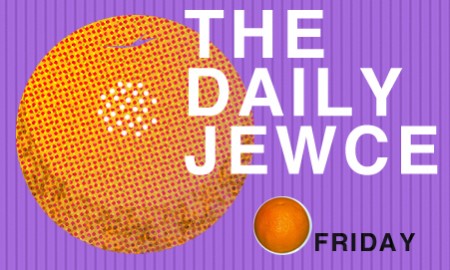 Jewcy loves trees! Please don't print!
•Jon Lovitz took to Twitter to condemn an anti-Semitic prank targeting the daughter of Lovitz's childhood friend.
• Comedian Chelsea Handler made a vibrator joke in a letter to New York City Mayor Michael Bloomberg.
• Joseph Gordon-Levitt morphs into a young Bruce Willis for his new film, Looper.
• Iris Apfel, 82-year-old fashion icon, on her current popularity: "now all of sudden they carry on like I invented penicillin."
• The new HBO show Girls is "My So-Called Life if Gilda Radner was in it."