Daily Jewce: Israel Intercepts Iran, Five Minutes For Gilad, Vegas Jews, Palestine Protests, And More
In the news today: Netanyahu 's statement on stopping a ship full of Iranian weapons, Israelis five minutes of silence for a still captive soldier, government protests in Palestine, and more. Read More
By Jewcy Staff / March 15, 2011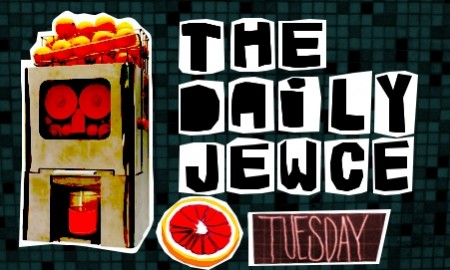 Jewcy loves trees! Please don't print!
"Very early this morning, I approved the Navy's interception of the Victoria.  We had a solid basis that onboard the ship was weaponry destined for use against Israel.  Considerable weaponry – which was destined for terrorist forces in the heart of Gaza – was found onboard the vessel.  The operation was carried out at sea in accordance with all international rules.  The weaponry originated in Iran, which is trying to arm the Gaza Strip." – Israeli Prime Minister Benjamin Netanyahu
Day of Honey: A Memoir of Food, Love and War author, Annia Ciezadlo, talks to NPR.