Daily Jewce: Israeli Rosa Parks, Bagel Trash Talk, Hanukkah Stories, Yo La Tengo, And More
In the news: New Yorkers talking about their bagels, the Israeli Rosa Parks, NPR's Hanukkah stories, an indie rock health scare, and much more. Read More
By Jewcy Staff / December 19, 2011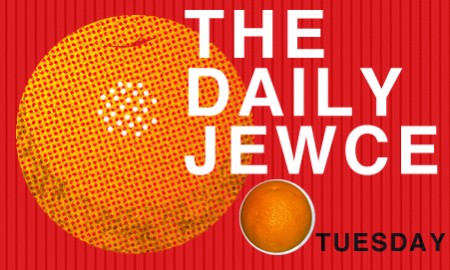 Jewcy loves trees! Please don't print!
Israel's transportation minister ordered an investigation into an incident in which a woman was pressured to move to the back of a public bus by an Orthodox man.  (Via the JTA.)  Some are saying that Tanya Rosenblit might be the Israeli Rosa Parks.
Some vintage footage of New Yorkers in the late 70s talking about how great their bagels are.  Some things never change.