Daily Jewce: Jewish Vibrators, Jewish Voting Districts, Jewish Abortion Providers, And More
In the news today: Discussing kosher sex toys, Jews more likely to provide abortions, help send our pal to Israel, and more. Read More
By Jewcy Staff / September 13, 2011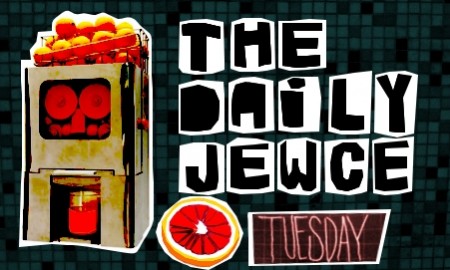 Jewcy loves trees! Please don't print!
Jewschool takes a look at kosher sex toys.  (The vibrator yells "SHALOM" after you reach the big O.)
Our pal Erika (you may know her as the writer of the fabulous Black, Gay, and Jewish column) needs you to give her five bucks so she can go to Israel.  Can you help her out?