Daily Jewce: Jews And Catholics On The Court, Bieber Still In Israel, Kushner & Spielberg, Groucho's Son, And More
In the news today: Justin Bieber still in Israel, Jewish dream teams, Hebrews vs. Catholics, Groucho's son passes away, Seinfeld tells it like it is, and more. Read More
By Jewcy Staff / April 15, 2011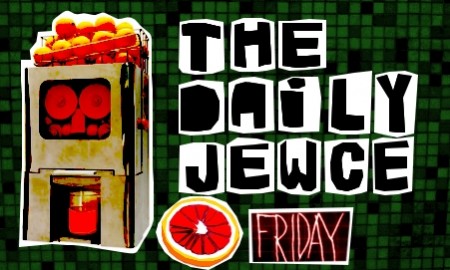 Jewcy loves trees! Please don't print!
Jew dream team of Steven Spielberg & Tony Kushner to adapt the book, Team of Rivals: The Political Genius of Abraham Lincoln
Arthur Marx, who wrote the best-selling book, Life With Groucho, about his father Groucho Marx (in case you couldn't put that together), died at the age of 89.
The Atlas Shrugged movie got a 0% at Rotten Tomatoes.