Daily Jewce: Judy Blume's New E-Books, Drake's Bar Mitzvah, and more
In the news today: Rachel Zoe's son turns one, Hitler is apparently advertising men's shampoo, and more Read More
By Jewcy Staff / March 23, 2012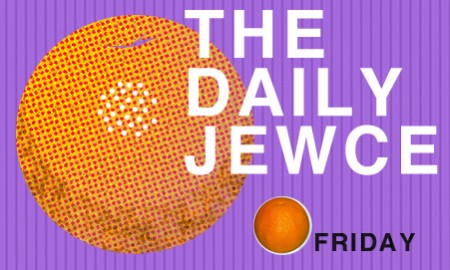 Jewcy loves trees! Please don't print!
• Will the release of 13 Judy Blume classics as e-books change how her books are experienced and shared?
• Real men use…Hitler-endorsed shampoo?
• Drake's bar mitzvah, the music video.
• Happy first birthday, Skyler Morrison Berman—and congrats again on being the youngest Big Jewcy ever.
• RIP, Murray Lender, the man behind Lender's Bagels.