Daily Jewce: Lenny Kravitz Talks 'Hunger Games,' Spanx Founder is a Billionaire, and more
In the news today: 'Borat' writer's directorial debut, Jonah Hill is this week's 'SNL' host, Björk's gravity harp, and more Read More
By Jewcy Staff / March 7, 2012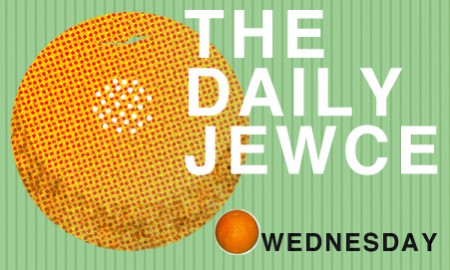 Jewcy loves trees! Please don't print!

• Lenny Kravitz talks about his role in the upcoming Hunger Games film.
• Sacha Baren Cohen collaborator Dan Mazer's directorial debut stars Rose Byrne and Anna Faris.
• Spanx founder Sara Blakely is not only a genius, she's a billionaire.
• Prepare for Jonah Hill to host Saturday Night Live this weekend
• The color pink basically doesn't exist.
• What does exist, at least for Björk, is the gravity harp.