Daily Jewce: Palestinian Authority Go To The UN, Sukkah Grants, The UN As A Co-Op, And More
In the news: Today is the day when Palestine goes to the UN, Jon Stewart weighs in on the whole thing, modesty guards trash a bookstore in Israel, and much more. Read More
By Jewcy Staff / September 23, 2011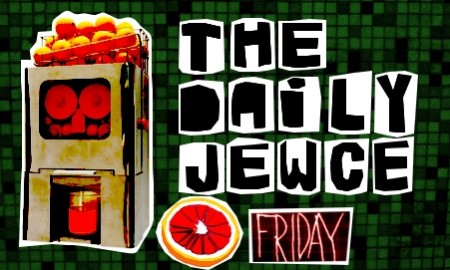 Jewcy loves trees! Please don't print!
Today is the the day that Palestinian Authority President Mahmoud Abbas is set to formally apply for UN recognition of a Palestinian state.  Haaretz and The Forward are covering all the news.
Jon Stewart weighs in on Obama's stance on the matter of the Palestinians bid.  Also via Mr. Stewart: The UN is like a co-op board that Palestine is trying to apply to.
Need a grant to build a Sukkah? (Update: link fixed, but it seems the initial grant spots have been filled.)
"Modesty guards" vandalize an "immodest" Haredi bookstore in Israel