Daily Jewce: Shiva For Steve Jobs, Yizkor For Books, Joseph's Tomb, And More
In the news today: Jews talking Steve Jobs, graffiti on Joseph's tomb, Yom Kippur for the not so smart, Lars Von Trier maybe prosecuted, and more. Read More
By Jewcy Staff / October 6, 2011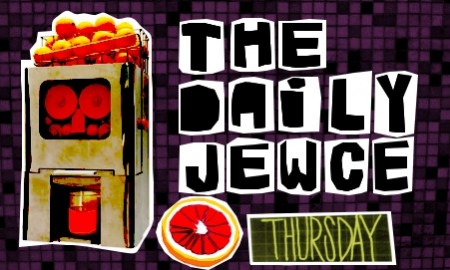 Jewcy loves trees! Please don't print!
How are you going to go and draw swastikas on Joseph's tomb?  Didn't he go through enough when his brothers pushed him into that hole?
The Idiot's Guide to Yom Kippur.  Not to be confused with "Yom Kippur for Schmucks."
At Tablet: Joshua Cohen says Yizkor for book.