Daily Jewce: Sympathy For The Madoff, Jewish Oscars, Latkes In Alabama, Amar'e Stoudemire's Possibly Unkosher Goggles And More
In the news today: Jews reign supreme at the Oscars, Bernie Madoff really wants you to know that he's a nice guy, Jew food in 'Bama, a Hasidic rabbis urges ban on eyewear and more. Read More
By Jewcy Staff / February 28, 2011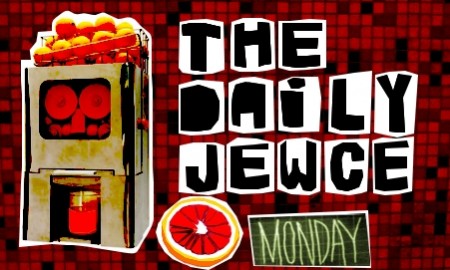 Jewcy loves trees! Please don't print!
#VeryJewishOscars was actually a hashtag last evening,  Natalie Portman won for best actress, Aaron Sorkin won for being a great writer; Eli Wallach and Kirk Douglas made appearances, Steven Spielberg presented the final award and a bunch of other Jews showed up to movies biggest night.
Bernie Madoff just wants a little bit of sympathy: ""How could I have done this?" he asks. "I was making a lot of money. I didn't need the money. [Am I] a flawed character?" (Via New York Magazine)
A Hasidic rabbi urges his students to give up contact lenses.   Up next: Amar'e Stoudemire style sport goggles.