Daily Jewce: Tel Aviv Tent City, Beastie Boy Birthday, Post-Jerry Lewis, And More
In the news: the protests in Israel that the media doesn't want to seem to talk about, Labor day without the Nutty Professor, Adam Yauch gets older, and more. Read More
By Jewcy Staff / August 5, 2011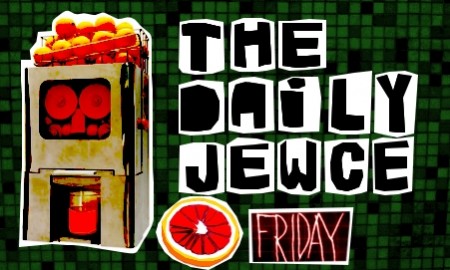 Jewcy loves trees! Please don't print!
"Unlike the demonstrations in Greece or Spain, the protesters aren't just teens, 20-somethings and activist lifers. There are families with children, middle-aged professionals, seniors from the mainstream political parties." – Neal Ungerleider at The Awl on the "tent city" protests in Tel Aviv.
A world tries to cope with what a Labor Day without Jerry Lewis will be like.
Taking a look at Jews and horror films.
Happy 47th birthday to MCA of the Beastie Boys.