Daily Jewce: Woody Allen to Play a Gigolo, Harvey Weinstein Turns Down Obama's Movie Pitch, and more
In the news today: the stylish Max Winkler, Etan Cohen's directorial debut, Jason Segel being Jason Segel Read More
By Jewcy Staff / March 8, 2012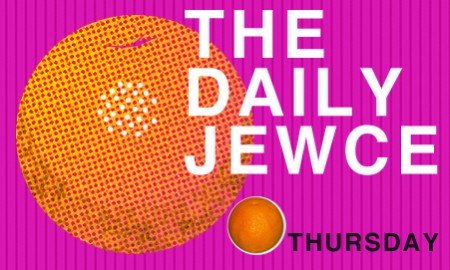 Jewcy loves trees! Please don't print!
• Brace yourself: Woody Allen will play a gigolo in John Turturro's new film, Fading Gigolo, which co-stars Sofia Vergara and Sharon Stone.
• Not even President Obama can get a movie pitch approved by Harvey Weinstein .
• Boy Scouts vs. Zombies, which promises to be exactly what it sounds like, marks the directorial debut of Ben Stiller-collaborator and Men in Black III writer Etan Cohen.
• Max Winkler—son of Henry—joins Jonah Hill and Jesse Eisenberg on GQ's list of 30 most stylish men under 30.
• Watch Jason Segel and Ed Helms talk about their new film, Jeff, Who Lives at Home.