Fighting The Protocols of the Elders of Zion Pt. 2
Jewish Funds For Justice released a video that scarily shows Glenn Beck and Fox for who they really are. Read More
By Jewcy Staff / November 17, 2010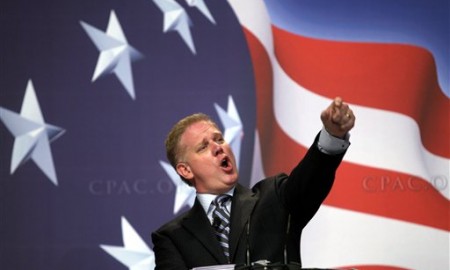 Jewcy loves trees! Please don't print!
Jewish Funds For Justice released a video that scarily shows Beck and Fox for who they really are. More specifically, it shows how Beck's descriptions of George Soros mirror language from the Protocols of the Elders of Zion, and his images of Soros as "Puppet Master" seem drawn from images on White Supremacist websites.
Jewish Funds For Justice also launched two petitions: one thanking Abe Foxman (for his strong comments) and the other calling on Murdoch to fire Beck.