Gilad Shalit Visits Cast of Showtime Drama 'Homeland' on Set in Tel Aviv
Watched Claire Danes film scenes for the second season of the tense Showtime drama Read More
By Stephanie Butnick / May 15, 2012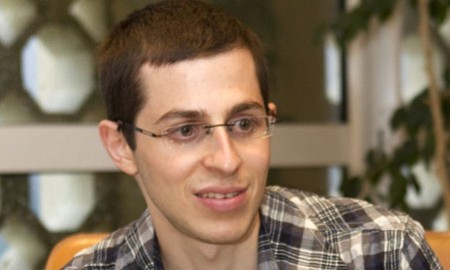 Jewcy loves trees! Please don't print!
Gilad Shalit, the 25-year-old Israeli soldier released in October after five years in Hamas captivity, paid a visit to the Israeli set of Homeland, where the Showtime drama—which stars Claire Danes and Mandy Patinkin as CIA agents monitoring an American soldier released from al-Qaeda captivity—is currently filming its second season. Homeland is based on the Israeli show Hatufim.
Haaretz reports:
Gideon Raff, the writer-director of the Israel show invited Shalit to join the Homeland set Monday, and sat with him as he watched Danes do her takes, sitting in a tall director's chair behind the Homeland writer-producer Howard Gordon and director Michael Cuesta. Raff was unable to invite Shalit to visit his set of Hatufiim, it turns out, because the last day of their filming took place on the very day Shalit was released.
(Photo credit: Jack Guez-Pool/Getty Images)