Glenn Beck In Israel Is Brilliant P.R. For Boring G.O.P. Candidates
I'm going to have to grudgingly give this point to Beck and the Republican Party. Read More
By Jason Diamond / June 17, 2011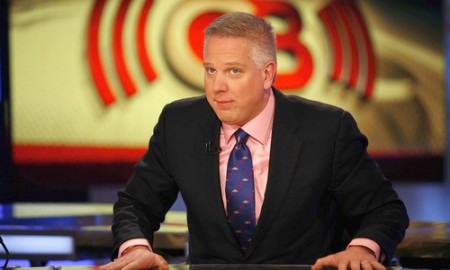 Jewcy loves trees! Please don't print!
Totally hypothetical here: if I'm your everyday Left-leaning American, and I'm on the fence about my support of Israel, then Glenn Beck, Newt Gingrich, Michele Bachmann, and Sen. Joe Lieberman, aren't exactly the people who are going to sway my decision to become more supportive of the Jewish state.
On the flipside: while Dana Milbank of The Washington Post thinks Beck and his gang of pals hanging out in the Holy Land is a "shanda," I gotta hand it to the Right, and say that it's a pretty brilliant move.  I don't really see any Democrat-led version of this taking place in the near future.  And with President Obama and his party supposedly facing a big decrease in Jewish support going into an election year, maybe it's actually time for the Left to realize that Beck taking his schtick to Israel might actually have an even bigger impact on poll numbers in the future.  Not necessarily on the Americans who already base much of their decision on which candidates are supportive of Israel and which aren't; but rather the undecided folks who might see this as the reason to cast their vote for the G.O.P.
I'm going to have to grudgingly give this point to Beck and the Republican Party.