Goodbye Barney Frank. Goodbye Jewish Humor In Congress
Massachusetts Rep. Barney Frank has announced he will not be running for re-election in 2012. Goodbye Jewish humor in Congress. Read More
By Jason Diamond / November 28, 2011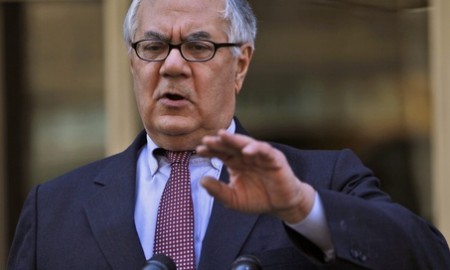 Jewcy loves trees! Please don't print!
Massachusetts Rep. Barney Frank has announced he will not be running for re-election in 2012.  Frank has been a member of the U.S. House of Representatives for more than thirty years and currently is the ranking member of the powerful House Financial Services Committee.
Between Frank not running and Anthony Weiner stepping down earlier this year, our one question is: Who will take over as the new King of Funny Jewish American Congressional Sound Bytes?
(Our money is on Debbie Wasserman Schultz, unless maybe Eric Cantor decides to become a ventriloquist.)