(ROUND THREE IS CURRENTLY ONGOING. YOU CAN VOTE ON IT HERE.)
You spoke, and now it's time to announce our 2017 Jewish celebrity March Madness bracket: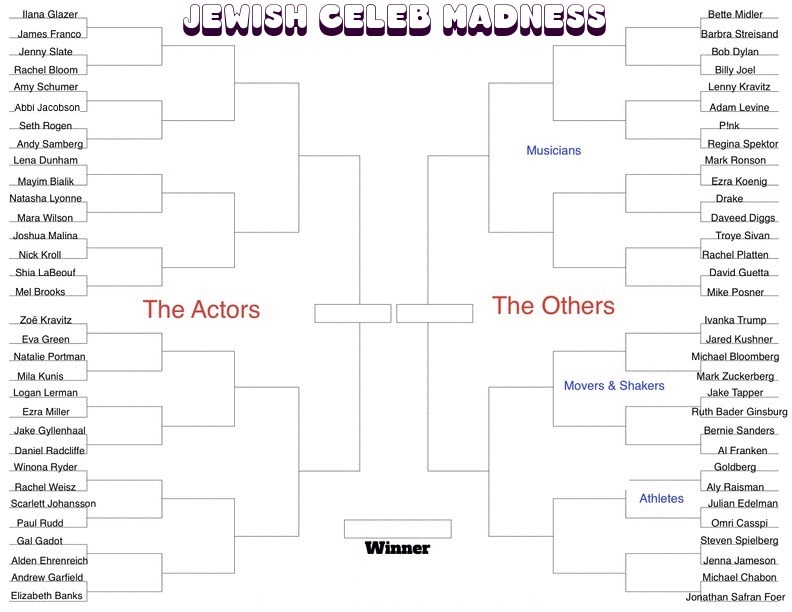 Round one has begun!  You can vote below, and this round goes through the weekend and ends Monday, March 20th, at 9 a.m. Eastern Time.
We hope this is less stressful than Mrs. Porter's 2nd grade poll:
THE ACTORS
THE NON-ACTORS (Except for multi-talented folks):
THE MUSICIANS
THE MOVERS AND SHAKERS
THE ATHLETES
THE OTHERS