John Boehner: Not A Jew
People really want to know if the guy who will probably be the next Speaker of the House of Representatives is a Jew.  How do we know?  Because not only are people searching it like crazy on Jewcy, but we … Read More
By Jewcy Staff / November 5, 2010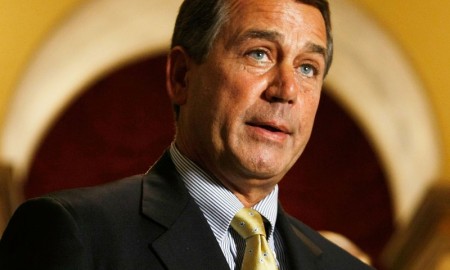 Jewcy loves trees! Please don't print!
People really want to know if the guy who will probably be the next Speaker of the House of Representatives is a Jew.  How do we know?  Because not only are people searching it like crazy on Jewcy, but we actually received an e-mail from a reader named "Paul" asking us if Boehner was a member of the Tribe.  We were somewhat honored that "Paul" came to us looking for answers, but felt like pushing "Paul" in the direction of a little site named Wikipedia.  Instead we figured we'd answer the question as best we could.
As you can tell by the title of this article, no, Boehner is not a Jew.  While his penchant for a good tan, Germanic last name, and interest in Israel might lead some to believe that he is a Jew, the answer if nope.
A few indicators of this would be:
No Jew has ever been the Speaker of the House of Representatives.
Those piercing blue eyes.
So there you have it: John Boehner is not a Jew.