Morning Bites: Jay-Z & Beyoncé Making Moshiach, Mel Brooks, Arab Spring Getting Colder, And More
In the news today: Mel Brooks does some talking, we make a Game of Thrones reference, Orthodox Israelis in the military don't want to hear women singing, and more Read More
By Jewcy Staff / September 12, 2011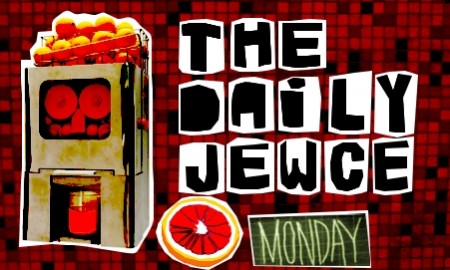 Jewcy loves trees! Please don't print!
"Jay-Z and Beyoncé's unborn child, believed by many to be the moshiach, will come soon into this world and usher in an era of peace with the construction of the third temple." If you missed it, Gawker gave us the best news quote of the weekend.  (It's the sixth one down.)
So here's the deal, we will totally fight in your army, as long as we don't have to hear women sing, says rabbis to IDF.