Museum of Russian Art Co-Sponsoring International Art Festival Competition
Deadline for art submissions extended to June 15. Read More
By Margarita Korol / May 18, 2012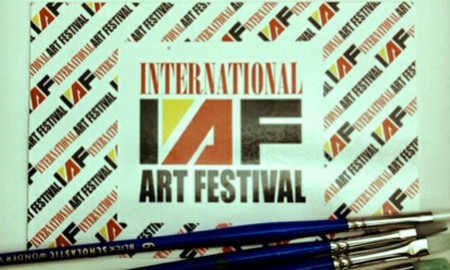 Jewcy loves trees! Please don't print!
We hit up Limmud FSU's annual gathering at Princeton last weekend, where I repped the SovJew Chernobyl refugee exhibit from last year's anniversary. At the conference's art fair, co-hosted by Jersey City's Museum of Russian Art, I met fireball Margo Grant, the museum director and renowned contemporary Russian and Soviet art collector, who is steeped in the art world up to the tip of her designer-glasses-donning-nose.
Grant told us about Michael Ioffe's "Walking on Mind-Fields" exhibition opening May 24, as well as the 2012 International Art Festival Competition, which the museum is co-sponsoring with International Art Festival, Inc. and Fine Art Magazine. There's a June 15 deadline on their call for submissions, with prizes including group and solo shows, a feature in Fine Art Magazine, and cash prizes. Get it while it's hot.