R.I.P. Adam Yauch, aka MCA, of the Beastie Boys
Beastie Boys co-founder died at age 47 after a three-year battle with cancer Read More
By Jewcy Staff / May 4, 2012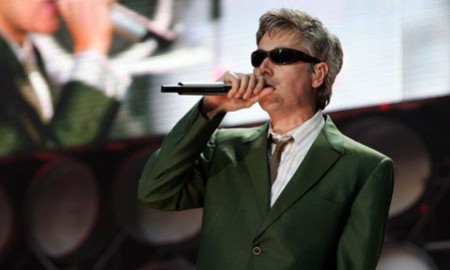 Jewcy loves trees! Please don't print!
Adam Yauch, aka MCA, founding member and one-third of the Beastie Boys, passed away this morning from cancer, at age 47. Yauch, along with Mike "Mike D" Diamond and Adam "Ad-Rock" Horowitz, founded the Beastie Boys in 1979. Marc Tracy best explains the significance of the groundbreaking hip hop group behind tracks like "No Sleep Til Brooklyn," "You've Gotta Fight For Your Right to Party," and "Sabotage:"
And the subtext to the Beastie Boys phenomenon was that these hip-hop maestros and geniuses, whose macho posturing seemed never to be lacking a tongue in cheek ("Mike D grabbed the money, MCA stashed the gold,/I grabbed two girlies and a beer that's cold," are the final lines in "Paul Revere," which should give you some sense of the brand of "gangsta rap" they peddled), were white boys. More: they were middle-class Jewish kids from the Tristate Area.
Rest in peace, MCA.
(Photo credit: Gareth Cattermole/Getty Images)