Rahm Emanuel And The Golden Era Of Jewish American Politics
Last night, Rahm Emanuel became the first Jewish Chicago mayoral candidate to win the election. Is this the golden era for Jewish-American politics? Read More
By Jewcy Staff / February 23, 2011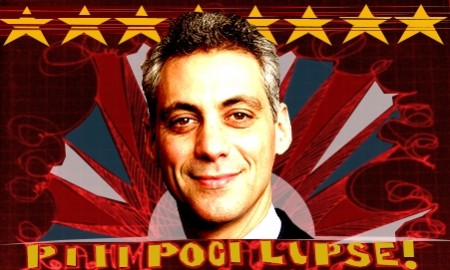 Jewcy loves trees! Please don't print!
Rahm Emanuel won the Chicago mayoral election last evening with over 55% of the vote, making him the first Jew to become mayor of the city.  We followed the election closely, and received dozens of e-mails from readers with their experiences and thoughts on the matter.  A few echoed the sentiment that while the idea of having a Jewish mayor is something to be proud of, it doesn't mean anything that should concern the city.  While several of the e-mails likened Emanuel's victory to Chicago's first African-American mayor, Harold Washington.
What are your thoughts on Emanuel's winning?  Once Emanuel is sworn in, two of America's biggest cities will boast Jewish mayors (New York, Mayor Michael Bloomberg), the House Majority Leader (Rep. Eric Cantor) and several senators are as well.  Is this a golden era for Jewish American politics?