Shtickball: Breaking Down An Draft NBA That The Impending Lockout May Render Obsolete
Last night The NBA put aside the petty squabbling of guys with tons of money to usher in fresh talent and hopefully (but not successfully) take people's minds off the fact that we may not see any of these guys on the court come November. Read More
By Alex Eidman / June 24, 2011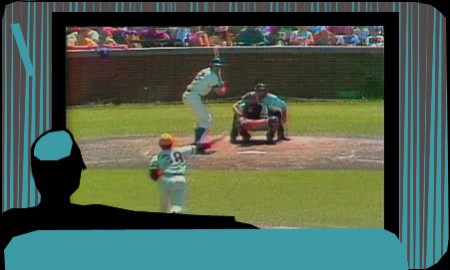 Jewcy loves trees! Please don't print!
Last night The NBA put aside the petty squabbling of guys with tons of money to usher in fresh talent and hopefully (but not successfully) take people's minds off the fact that we may not see any of these guys on the court come November. Let's break down the draft to see who landed where and what implications the pick has for each franchise.
1st Pick: Kyrie Irving, Cleveland Cavaliers
Irving is a highly touted scoring guard from Duke that didn't play most of the year due to a foot injury but showed enough flashes of brilliance in the NCAA tournament to warrant the top pick. I imagine Cavs fans are still celebrating Lebron's finals debacle so they may need a little more time to process the pick, but the road to recovery is long, and Irving looks like a good first step.
2nd Pick: Derrick Williams, Minnesota Timberwolves
Not a team known for its savvy decisions on draft day, but this pick seems like a pretty safe one. Williams had his coming out party at Arizona last season, almost single handedly taking the Wildcats to the National Championship. Knowing the Wolves luck, I bet he defects to Turkey when the lockout happens, falls in love with tabouleh and decides to stay.
10th Pick Jimmer Fredette, Traded to Sacramento Kings
Yeah I'm not really sure a nice, wholesome Mormon kid is going to thrive on a team owned by these guys. Maybe he'll find that special someone among the hordes of Vegas hookers and piles of coke he will most likely have to wade through all this week.
17th Pick: Iman Shumpert, New York Knicks
Welcome to New York, Iman. I hope you turn out better than these dudes, or this guy. Also I hope you don't plan on shooting, because between Carmelo and Amare, they're going to be very hard to come by.
IMPORTANT UPDATE: Ron Artest wants to change his name to 'Metta World Peace'. The man is relentless in his pursuit of all things crazy, and for that I salute you Ron Ron. Have some Hennessy, on me.